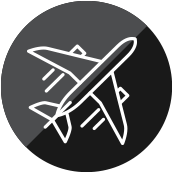 Northwest Fourslide has experience with high temperature metals and precision for the aerospace industry.
Northwest Fourslide is AS9100D Certified. We maintain strict standards that ensure our manufacturing processes provide our aerospace customers with the highest quality of workmanship and are in compliance with your rigorous requirements. The first part we ever made back in 1979 is an aerospace part that we still make today. We have a long history of making parts in the Aerospace Industries.
Our experience gives us the ability to work with difficult tolerances and a variety of exotic, steel materials. You can count on Northwest Fourslide for the highest quality in metal aerospace component stampings.
List of common aerospace parts:
connectors
contacts
clips
springs
small hinges